[Dallas,TX – September 8th]
#FallInLoveDallas
Living in Dallas has it perks: A large dating scene, a variety of things to do, places to see, and more. One unfortunate thing about living in one of the largest cities in the United States is that there can be too many places to take that special girl on a date. In preparations for The City Influencer's 'Love Clinic' with Dr. Sheron Patterson next month, we mapped out "8 Date Destinations in Dallas, that you can visit, enjoy a good time, and learn more about your potential mate.
1. Brunch at The Common Table :
The Common Table's brunch menu is a treasure trove of exactly the kind of delicious stuff you want to eat on the weekends: Fireball french toast sticks (the maple syrup is also infused with the spicy cinnamon whiskey),cinnamon sugar doughnut holes, blackened chicken with cheddar grits and hollandaise, and perhaps best of all, pork schnitzel topped off with fried eggs and jalapeno candied bacon.
2. Jam Session with RC & the Gritz at Prophet Bar
Do you love live music? If so, a Jam Session with RC & Gritz on Wednesdays is the place to be. Don't be afraid to take your date to experience something different . RC & Gritz is a Grammy Award winning band that performs live in the city pretty often, and you can see them weekly on Wednesday at Prophet Bar.
3. SODA Bar at the NYLO Hotel
Between the poolside cabanas, the sleek bar, and the infinity pool, you might think you got off of the elevator in Las Vegas for a moment. But step outside onto the patio and there is no mistaking where you are — Dallas, Texas in all its glory! The view from SODA Bar is incredible and (almost) not to be topped.
4. Nova in Oak Cliff
What you're getting: Veggie Enchiladas
If you ever want to experience Bishop Arts, but want to steer clear of the crowds, Nova is the place to go. Nova is a largely undiscovered treasure on the outskirts of Bishop Arts. Nova has become a staple of the Bishop Arts restaurant and bar community.
5. Bowling at  Bowlounge in Design District

It is always great to see how a date handles some friendly competition.  The atmosphere is always convivial and the music is always pumping. Great burgers, bowling, and brews if that is your thing.
If you want a great Tex- Mex restaurant that you can enjoy on a date, head downtown to Wild Salsa . They are known for their swoon-worthy dishes like tortas, tamales, tacos, and slow-roasted pork shoulder and lamb shank barbacoa that reflect the flavors of our neighbor to the south. Selections from the extensive tequila and mezcal menu just beg to be paired with any and every entrée.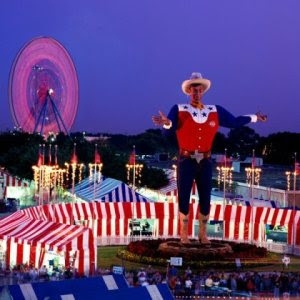 5. State Fair of Texas
You know when the last weekend of September arrives , the city of Dallas is flooded with people from everywhere to get a look at Big Tex. The State Fair of Texas is an annual state fair held in Dallas, Texas at historic Fair Park. This is a great place to have great food, take pictures, and enjoy a great date- especially at night . Check out our must try food from the State Fair of Texas [ Here ]
6. Dallas Museum of Art 
The hub of the Arts district, the Dallas Museum of Art (or DMA) is the largest museum in the city with permanent collections ranging from African Folk art to Modern Masters.
7. Klyde Warren Park

This downtown/arts district park has quickly become one of the most popular and cool spots in Dallas. Yes, it's a park—and is built on top of a highway—but it has food trucks, a restaurant, WiFi, a dog park, a reading area stocked with reading materials, chess, croquet, ping pong, a putting green, and petanque (whatever that is). And the price is right: everything but the food is free.
Girls love flowers, and the Arboretum has 66 acres of them. Hard to go wrong here, guys, as long as the weather is nice.
---
THE LOVE CLINIC  [Tickets here]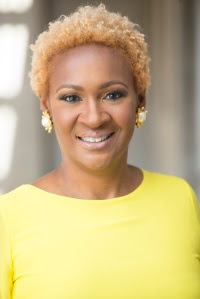 Dr. Sheron C. Patterson is on a mission to revive and restore the institution of love. With 25 years as a relationship counselor, media personality and prolific author, she has established herself as a nationally known relationship expert. Dr. Patterson has been featured in Ebony, JET, Essence magazines, and on national television's CNN and BET. Locally she is the relationships expert on Good Morning Texas, on Dallas' ABC affiliate WFAA. Join The City Influencer at The Love Clinic with Dr. Sheron for cocktails and coversation on the ups and downs of love, relationships, and dating. Tickets can be purchased at TheCityInfluencer.com